Regular price
Sale price
$19.99 USD
Unit price
per
Sale
Sold out
Doing puzzles with a senior with memory loss, dementia, or Alzheimer's is often a go-to activity to help them stay engaged and keep their mind active. This 12-piece handyman's tools puzzle is a great place to start. Most puzzles have too many pieces and seniors can easily get discouraged because it is too difficult, but this puzzle with large pieces and a simple design helps promote success. Puzzle dimensions are 11.81 x 7.87in (30x20cm).

Included with the puzzle is our "Note to Caregiver'' that gives tips and tricks to make doing a puzzle easier. A goal when doing any activity with someone with dementia is to make sure that they are successful in whatever activity they are doing.

These puzzles are designed by mother-daughter occupational therapists using simple designs and vibrant pictures so it is easy to put together. The puzzle pieces are large so that they are easy to manipulate. This allows the senior to feel successful by being able to complete the puzzle.
Share
View full details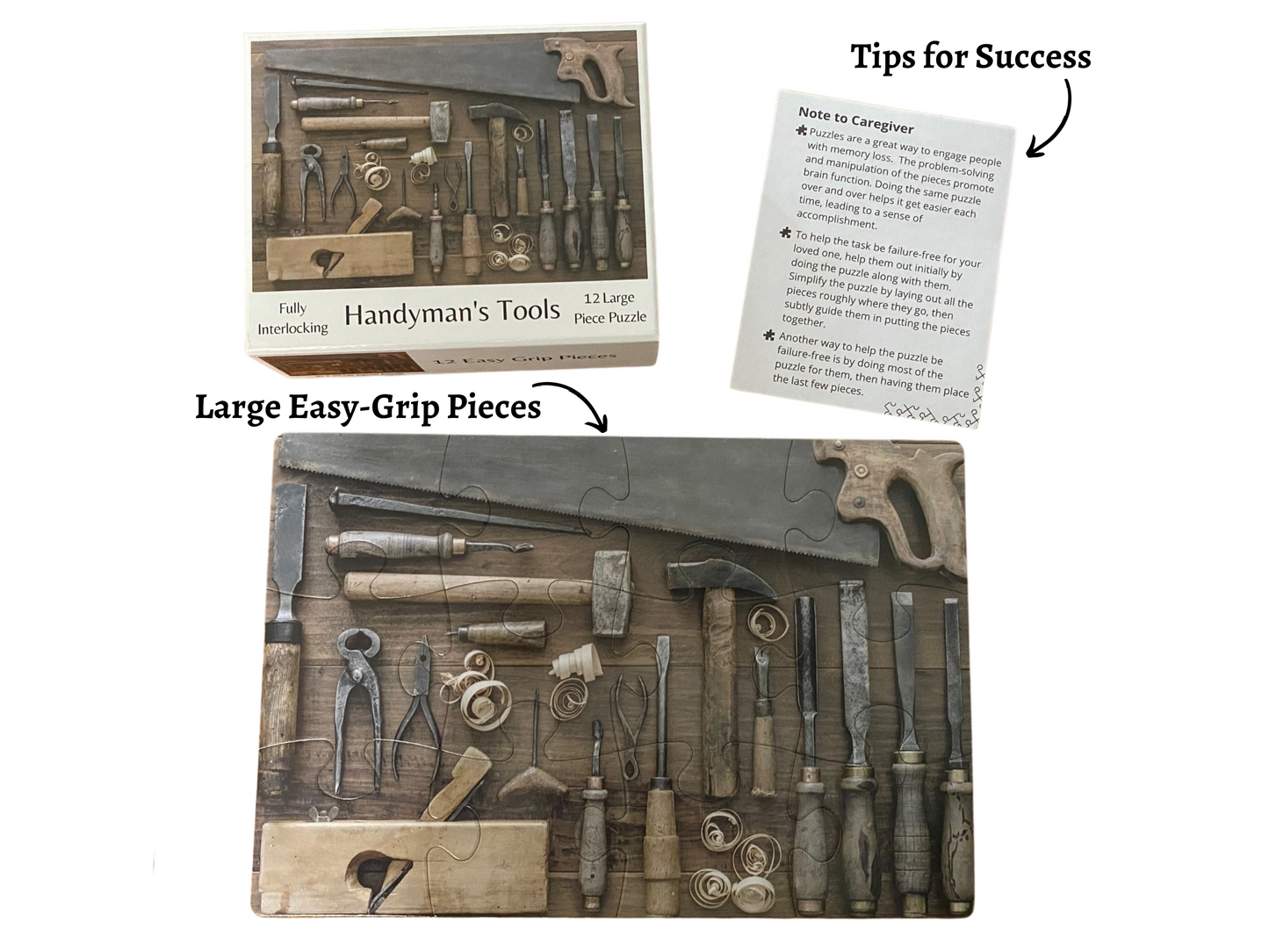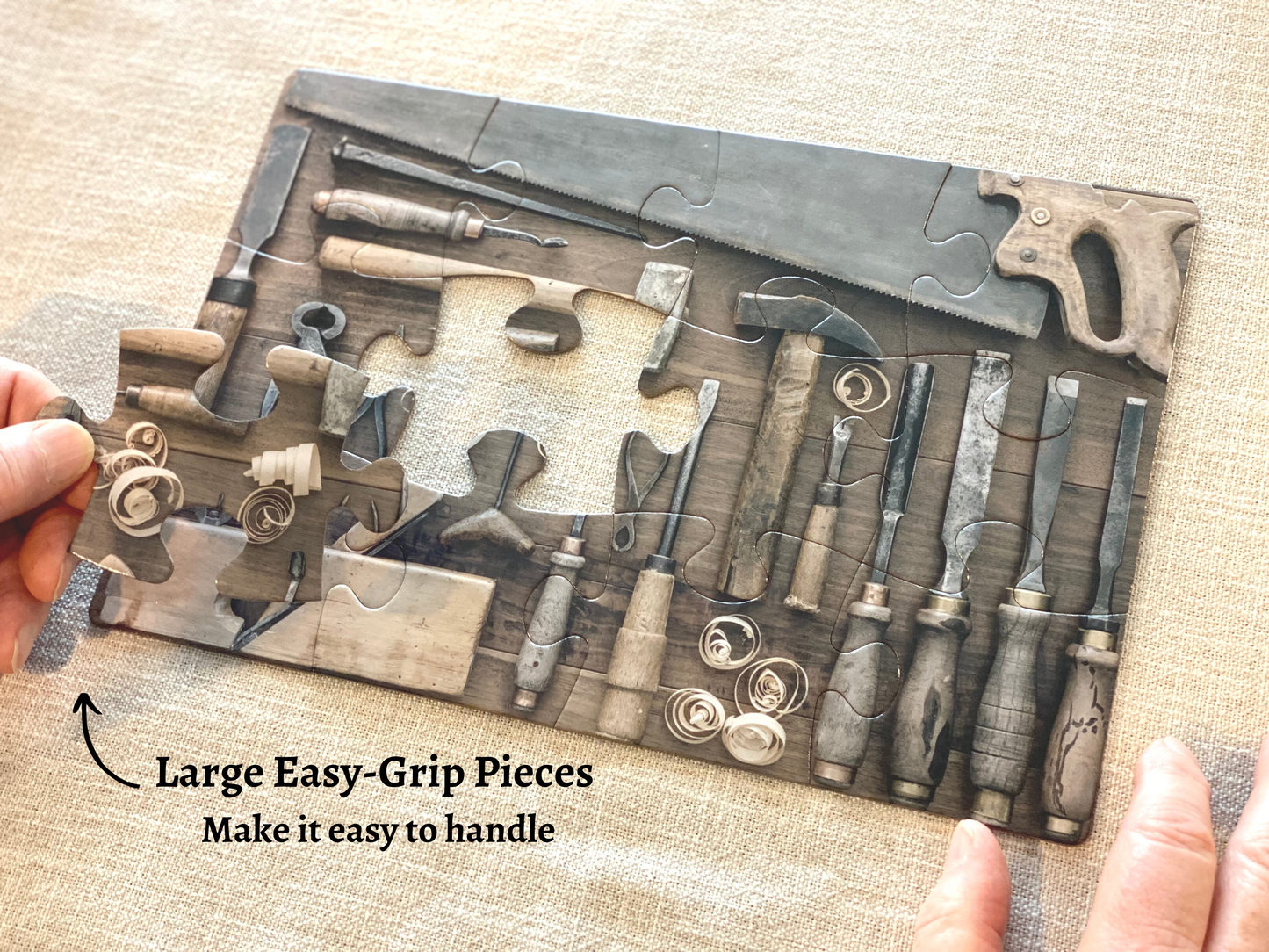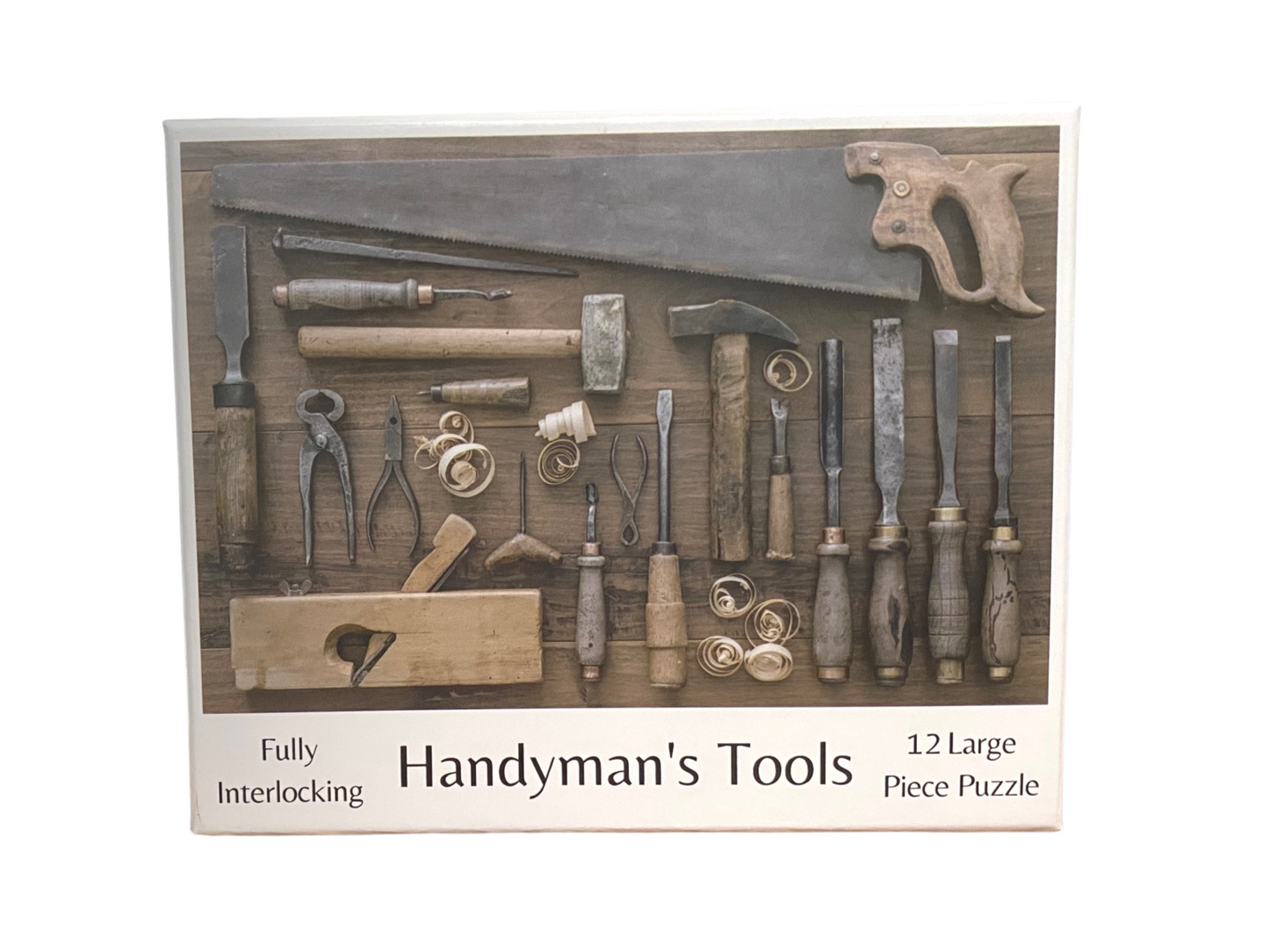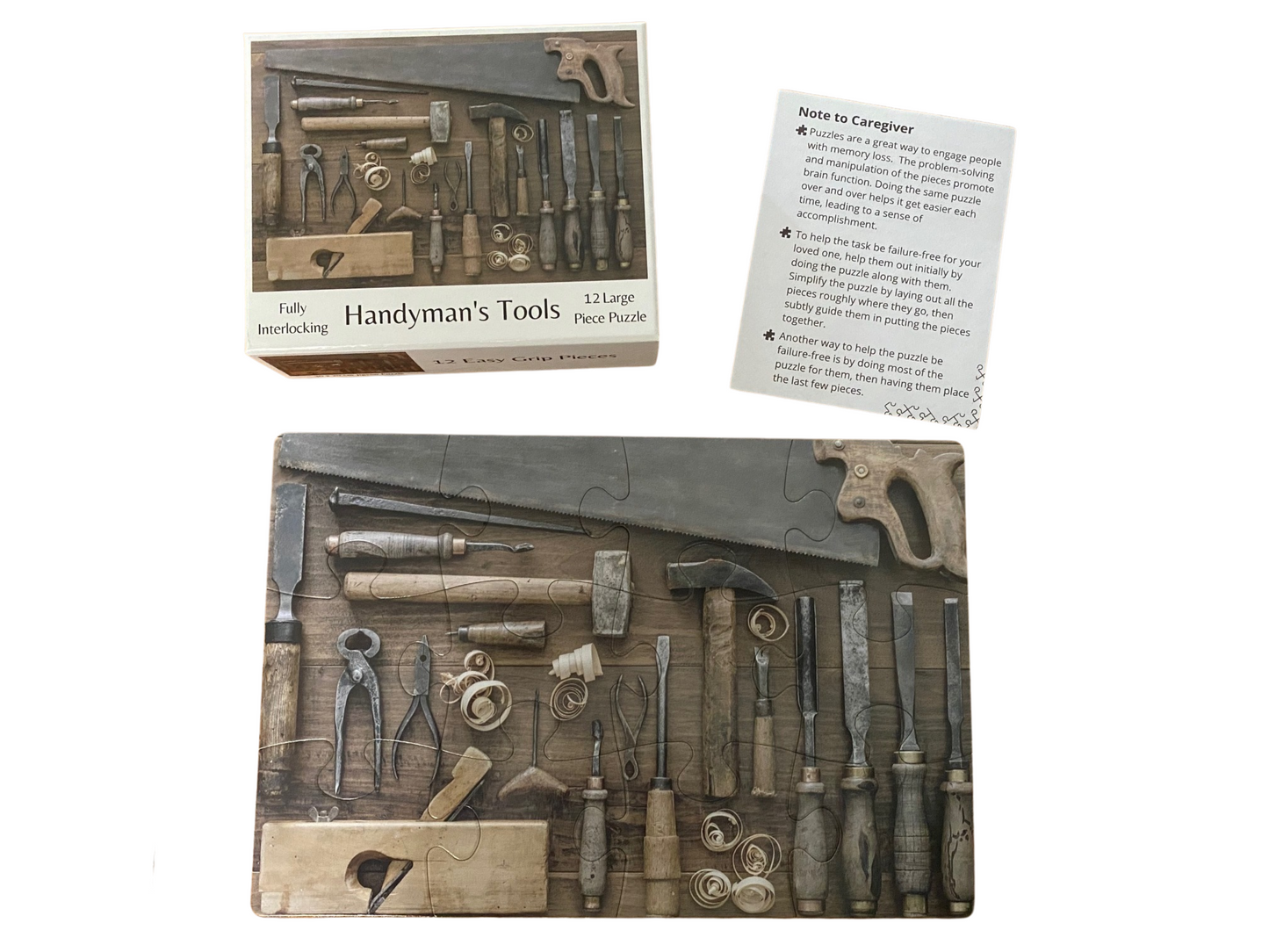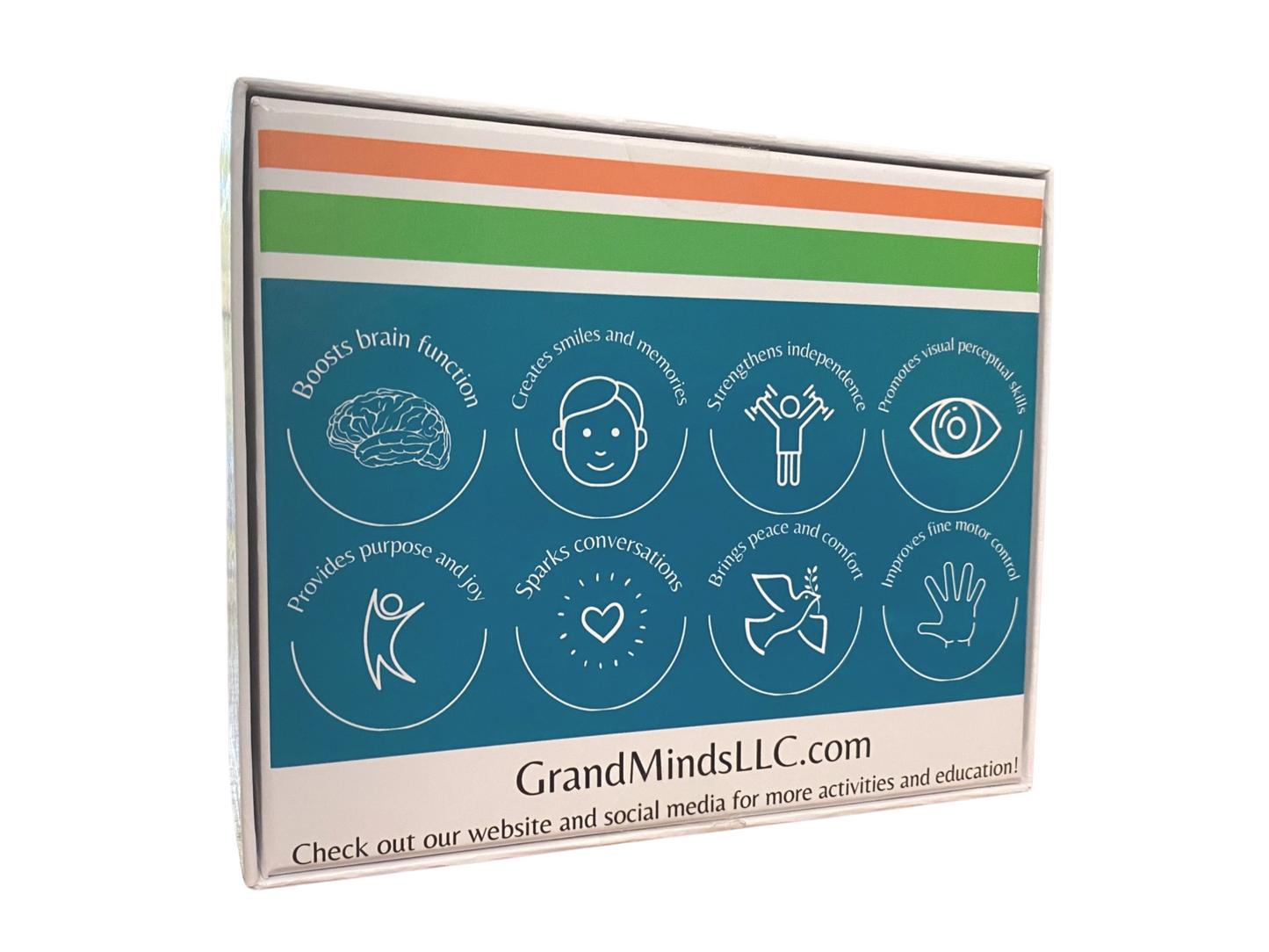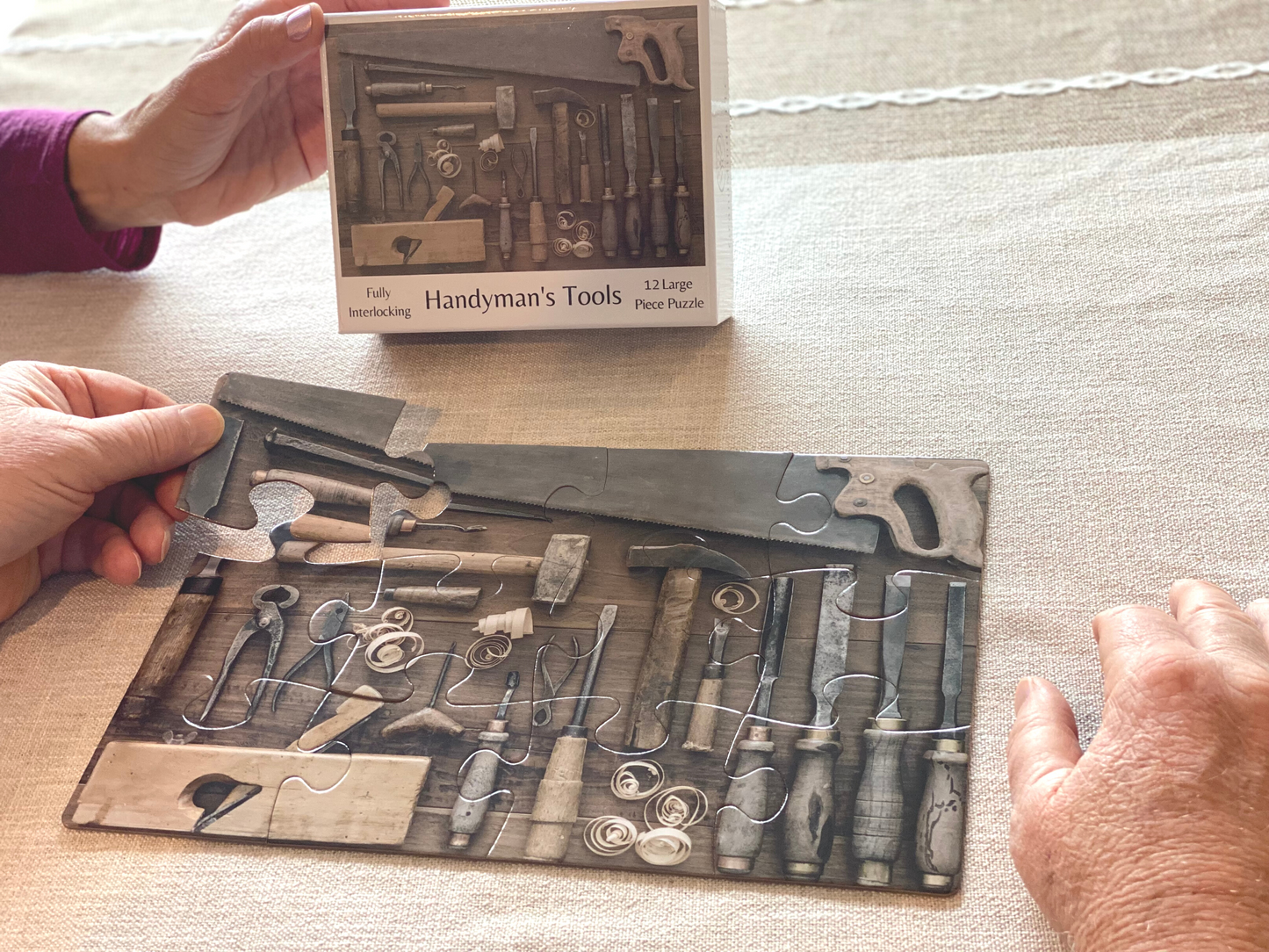 "Thank you, GrandMinds for making these products available. My mom comes alive when she works on these beautiful puzzles. The texture, vibrant colors, and high quality artwork makes them appealing to her, and gives her a sense of accomplishment. We highly recommend!" -Jill
Do you struggle to know how much help to provide to your loved one with dementia? Check out these tips on providing the right amount of help!

Do you struggle to know how much help to provide to your loved one with dementia? Check out these tips on providing the right amount of help!

Trying to navigate the holidays with a loved one with dementia can be a challenge. Here are some points to consider when navigating holiday gatherings.

Trying to navigate the holidays with a loved one with dementia can be a challenge. Here are some points to consider when navigating holiday gatherings.

Why should I have my loved one do a puzzle? Seniors engaging in puzzles is a great way to keep the brain active

Why should I have my loved one do a puzzle? Seniors engaging in puzzles is a great way to keep the brain active